Our People
Our people are very important to us, as is making certain we provide you with the best possible professional financial advice. Below is a short biography for each of our colleagues together with their contact telephone number. For further contact details please see our "Contact Us" page.
---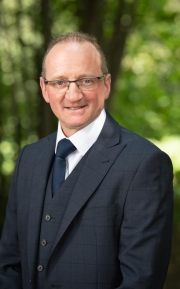 Edward Morris DipPFS, Director
Tel.
0113 238 5940
Mobile.
07778 803 595
Email.
edward.morrismorrisfp.co.uk
Edward is an accomplished Independent Financial Adviser with over 30 years' industry experience. For each client, Edward takes pride in delivering a solution that is tailored to their needs.
Edward has looked after most of his clients for over ten years; some, in fact, for twenty years. He is proud to have many satisfied clients, as confirmed in the
testimonials page
.
Edward looks forward to meeting new clients and discovering their situation. This involves:
• Forensic analysis of current investments and/or pensions
• Discussing their aspirations for the future
• Making a financial plan to help the clients to meet their objectives.
• Delivering the strategy, with the support of his team.
Edward will meet the clients and review the strategy, usually each year, making refinements that may be necessary for the plan to remain on target.
In his free time, Edward enjoys playing golf, as well as spending quality time with his wife, Joanne, and walking their dog.
Qualifications:
Diploma in Financial Planning, consisting of the following modules:
• J01 Personal tax
• J04 Pension funding options
• J05 Pension income options
• R02 Investment principles and risk
• Financial Planning Certificate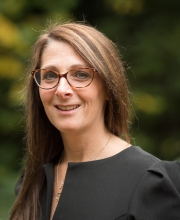 Joanne Morris, Practice Manager
Tel.
0113 238 5940
Email.
joanne.morrismorrisfp.co.uk
Joanne assists Edward to ensure the company runs smoothly. Her duties include:
• Making management decisions with Edward
• Bookkeeping
• Preparing information for the company accounts
• Supporting other staff by helping with administrative work, as needed.

Joanne's hobbies include walking, going to the theatre, entertaining and travelling.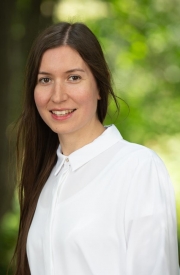 Ruby Thomas BSc (Hons), Paraplanner
Tel.
0113 238 5940
Email.
ruby.thomasmorrisfp.co.uk
Ruby's role involves:
• Preparing suitability reports, to present Edward's recommendations to clients.
• Researching products that could be suitable to meet each client's needs.
• Helping to organise the planning for clients that Edward recommends
• Processing the regular changes to Morris Financial Planning's investment and pension model portfolios.

In her spare time, Ruby enjoys playing the double bass and bass guitar, singing in a choir, reading, walking and cycling.

Qualifications:

- Certificate in Financial Planning
- Working towards Diploma in Financial Planning – 3 modules down, 2 to go!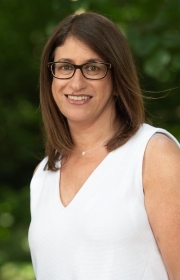 Joanna Kessler, Administrator
Tel.
0113 238 5940
Email.
joanna.kesslermorrisfp.co.uk
Joanna's work involves:
• Gathering information on clients' policies
• Preparing valuations for meetings with clients
• Processing new business
• Organising Edward's diary

Joanna's hobbies include supporting Leeds United, shopping, going to the theatre and spending time with her family.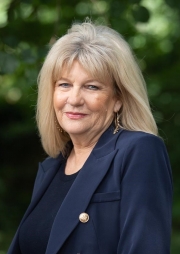 Val Ryder, Paraplanner
Tel.
0113 238 5940
Email.
val.rydermorrisfp.co.uk
Val's role involves:
• Preparing suitability reports to present Edward's recommendations to clients
• Researching products that could be suitable to meet each client's needs
• Researching clients' existing plans so that Edward can assess their suitability

Val was a Financial Adviser for 18 years before taking a career break. She has now returned to Financial Services in a support capacity.

In her spare time, Val enjoys walking her dog, occasional rounds of golf, and eating out.

Qualification:
• Financial Planning Certificate (FPC)